Build the Ultimate Beer-Lover Gift Basket
Whether you are shopping for Unique Groomsmen Gifts or the perfect Gift for Him, our Beer-Lover Gift Basket is sure to please! Completely personalized, it comes in a variety of sizes and configurations, but all feature three awesome gift components: a Personalized Wall-Mount Bottle Opener, a Custom Beer Bucket, and Personalized Drinkware.
But the gift doesn't have to stop there. We've intentionally left space for you to add more great beer-related items personally tailored to the recipient's likes! Here are a few beer gift ideas to get you started building the Ultimate Beer-Lover Gift Basket!
His Favorite Craft Beer - If there's a certain IPA he reaches for first at a summer barbecue, you know you can't go wrong by adding a few bottles of it to his gift basket. But if you want to include something new for him to try, look first to a local craft brewery. Craft breweries are literally popping up everywhere. Even the most dedicated beer enthusiast has a few he hasn't yet tried. Add a selection of local beers and he'll have a chance to use that new Capcatcher Bottle Opener right away.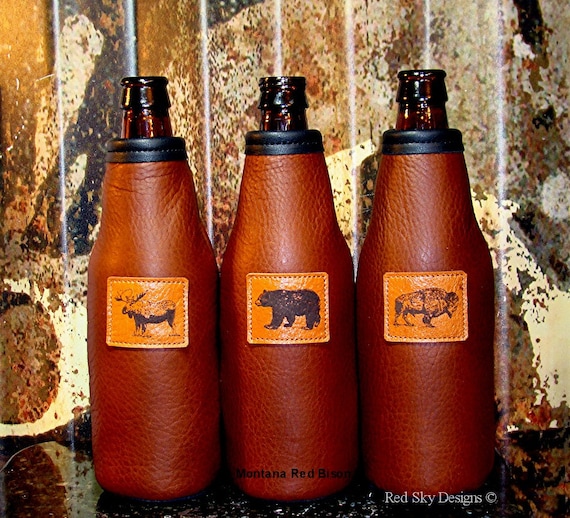 An Unusual Beer Bottle Koozie - He probably already has several of those cheap neoprene can koozies, but he might not have a really nice bottle koozie that he actually wants to use with his favorite brew. We like this leather koozie from Etsy shop Red Sky Designs. Not only does it look great, it feels solid in your hand.
Beer Bottle Markers - No one wants to pick up someone else's beer at a party. Luckily, beer bottle markers are an easy, inexpensive solution. These colorful, reusable bands slip over the neck of the bottle, making it easy to identify your beer from all the bottles sitting on the picnic table. Everyone can use a set, and they fit neatly into the gift bucket.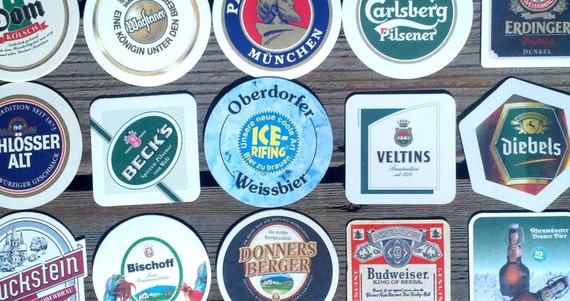 Pub Coasters - His man cave will feel like a classic pub or bar with a collection of assorted beer brand paperboard coasters. Everyone recognizes these hefty bar coasters, but no one expects to find them at home. That's what makes them a fun, unique addition to the beer-lover gift basket.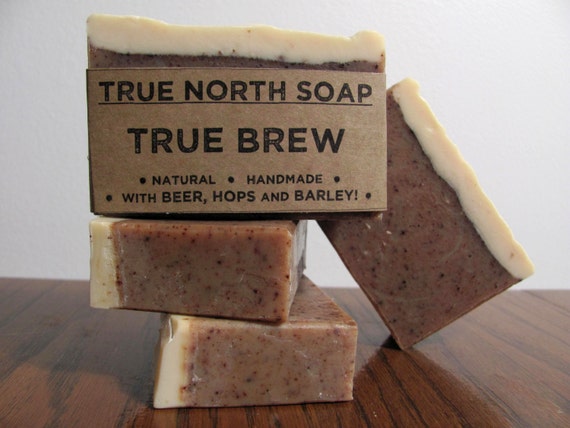 Beer Soap - Handcrafted soaps are even more ubiquitous than craft breweries. And they're not all lavender and rose scented anymore. Lots of people are opting for more rugged personal hygiene, like a good bar of beer soap. If you're looking for a different kind of suds to add to your beer gift basket, a bar of beer soap might just be the perfect final touch to your perfect beer gift! Cheers!